Hampshire Solar
Community Solar - Save 15% on Your Electricity Bills
SOLAR WITHOUT THE ROOFTOP
Hampshire Solar, a program of The Hampshire Council of Governments, is working in partnership with Nexamp's Solarize My Bill Community Solar program. Together we are offering a simple way to lock in guaranteed long-term savings on your electric bills, with no upfront costs and no equipment installed on your property.. If you pay a National Grid or Eversource Energy (formerly NSTAR and WMECo) electric bill in Massachusetts, you're eligible to buy discounted solar net metering credits from a Nexamp community solar project in your area. These solar credits directly offset your monthly utility bills.
Ready to get started?
Questions? Read our FAQ or contact us at 413-584-1300 x 153.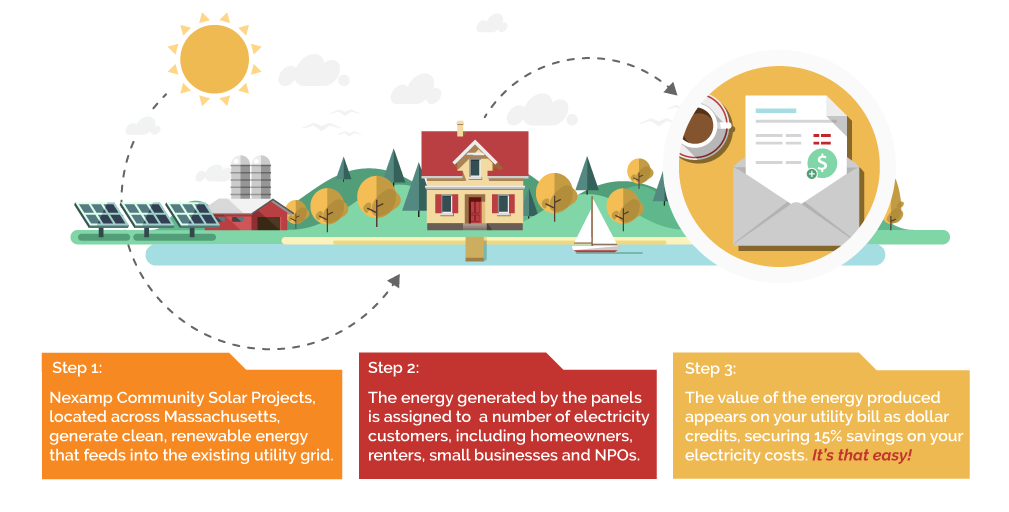 ​
©2015 Hampshire Council of Governments | 99 Main Street Northampton, MA 01060 | www.hampshirecog.org